Protecting Waterfront Property From Natural Disasters
When you own waterfront property, you know the potential risks that can come from the earth's unexpected, and often harsh elements. With having access to the ocean or gulf, you have to prepare for potential hazards that can bring damage to your home or property, from floodwaters or other natural disasters. Building a well-structured seawall and maintaining it, can help protect your investment and keep your home safe from encroaching floodwaters.


A seawall is a wall or embankment that is expressly designed to prevent the sea from encroaching onto your land or eroding it over time. This is particularly important if you've built a house or other buildings on your land that could be damaged by the approach of ocean or gulf waters. Gardens, decorative areas, and playgrounds should also be protected by seawalls in order to secure your investment and protect yourself and your property.


The Advantages of Seawalls

Building a seawall on your property is not without its advantages--and there are three key benefits you should consider when adding one to your property.
Types of Seawalls
There are several different types of seawalls made with a range of materials. The type of seawall you choose will depend on the size of your property, your budget, and a range of other factors. Consider these types of seawalls and how their construction could potentially provide the protection you need for your home.
Steel Seawalls

Steel is both economical and sturdy, making it an excellent material for your seawall. Metal, in general, is designed to stand up well to a range of weather conditions, making it a wise choice in terms of both initial construction and longevity. Note, however, that steel is known to rust or corrode over time, especially when exposed to saltwater--something that you certainly have in large quantities just outside your seawall! Steel supports are often used as part of concrete seawall construction, which often makes it sturdier and more effective. It's also important to note that moving and installing steel may require heavy equipment that can be hard to move into certain areas, especially ecologically sensitive ones. For this reason, you should carefully evaluate your choice of materials before moving forward with steel.
Vinyl Seawalls

Vinyl seawalls are a more economical option that will allow you to more quickly and inexpensively install a seawall on your property. They provide an effective buffer against the waves that may encroach on your property, preventing you from losing soil and rocks across your property. These vinyl seawalls can also help provide a buffer against weather emergencies. Note, however, that vinyl seawalls are only intended to last for around 20 years, which can decrease your enjoyment of those seawalls and your property over time. Having them inspected and maintained regularly can help increase their longevity, while financially preparing for their replacement will ensure that you aren't surprised by the need to replace your seawall.

Concrete Seawalls

Concrete seawalls, which may include steel or other metal reinforcements, are one of the most durable seawall materials. Intended to last for fifty years or more under the conditions you're most likely to experience living near the water--including rain, waves, and salt water--concrete seawalls are made tough. The panels used to construct your concrete seawall can be custom designed to reflect the overall appearance of your property or to create the look you're after. Not only that, concrete seawalls require comparatively little maintenance. Once they're in place, you'll be able to thoroughly enjoy this long-term addition to your property.
Composite Seawalls

Composite seawalls aren't as tough as concrete or steel, but they will allow for a faster installation. They are made of pre-colored materials that are easy to install on your property, which means they'll be more likely to maintain their look long-term than other materials, which may need to be stained or painted in order to be maintained. Composite seawalls are also ideal for installation in areas that are difficult to get to or where ecological situations must be maintained.

Wood Retaining Seawalls

Wood retaining seawalls create a gorgeous natural look that will help prevent soil and land erosion around your property. These seawalls, however, may require more maintenance than other types of seawalls--especially on oceanfront properties, where increased erosion may be harder on your materials. How often you have to conduct maintenance on your wooden seawall will depend on your unique environment, the types of materials used, and the weather conditions during the lifetime of your wall.
Seawall Construction Methods

There are several methods commonly used to construct seawalls. The right one for your property will depend on the type of land you're covering, how much ground you need to cover, and a range of other factors.
Curved seawalls

are designed to follow the shape of the water, creating a simple curved effect around your property. They help disperse the energy of the waves more effectively than vertical seawalls, but must be specifically engineered to your property.

Vertical seawalls

are simply seawalls that go straight up. They're often built in a straight or semi-straight line. While they'll absorb the energy of the sea, they take more damage than curved seawalls, which help to redistribute the force of the ocean waves.

Mounded seawalls

are built of stacks of materials. Typically, these seawalls are temporary. They may be used during emergencies to help protect shorelines or to decrease the impact of waves.
The type of seawall that works best for you may depend on where your property is located. For example, properties on freshwater lakes may be able to work more easily with vertical seawalls, while beachfront property owners may prefer the benefits of curved seawalls to help decrease the dangers to their property.


The Evolution of the Seawall

Seawalls have evolved substantially over the years. Consider some of these early seawall methods and how modern seawall construction has changed to shape more effective walls that are more likely to last.
Seawalls have been around for a very long time. Early examples of seawalls were written about in

Constantinople

by 439--but there are traces of ancient seawalls that are even older.

The first seawalls in the Boston area were made of cobb cribs. These early model seawalls required near-constant maintenance in order for them to continue to provide protection.

In Pondicherry, India, an early seawall, constructed of granite boulders, was constructed around 1735.

In 1784, the

earliest stone seawalls

were constructed in the Boston area. These walls were rough-hewn, with wooden bases that were sunk into the water.

The 1800's saw a better understanding of how the base materials used behind seawalls could influence the maintenance and benefits of those seawalls over time.

Modern soil mechanics became better understood in the 1920's, which led to more effective seawall construction across the United States and around the world.
Today's seawalls are made from a wide range of materials utilizing a deep understanding of the way soil erosion and wave damage occurs over time. By better understanding these things, today's contractors are able to create more effective, longer-lasting seawalls.
The Impact of Failed Seawalls
Failing seawalls
can lead to serious consequences for your home and property--especially in the event of a natural disaster or a weather emergency.
Failed seawalls
--which can be caused by long cracks,
erosion holes,
settling soil, or other property problems--can cause several issues, including:
Difficulty selling your home, since failing seawalls can indicate other problems that can lead to financial difficulties later.

Sinkholes

Property damage caused by soil erosion or encroaching waves in the event of a natural disaster.
Properly maintaining your seawall and ensuring that it will be able to easily protect your home will help prevent these problems--and regular inspections can help you get there.
DIY Dangers
There are plenty of articles out there on building a seawall yourself. Unfortunately, there are several problems associated with going the DIY route. First and foremost, building a seawall is a very technical process that should be completed by a professional team. While the DIY process may save you money up front, you'll quickly discover that working with a professional for more accurate seawall construction will lead to a more efficient seawall that will better protect your home and property as well as providing you with immense savings in repairs over time.

Duncan's Seawall Projects
At Duncan Seawall, we have extensive experience in a wide range of professional projects. Check out our work in Punta Gorda or examine our gallery of seawalls to discover more information about the seawalls we've constructed in the past.
Bird Key Yacht Club is a private luxury Yacht Club in Sarasota, Florida. Duncan recently replaced their seawall and dock to serve their members better. The project included a new composite sheet piling seawall and 10,648 square-feet of dock reconstruction. Dredging increased the marina's depth allowing the club to accommodate larger vessels and Duncan installed new marina utilities including electric, plumbing, fire protection, several boat lifts, and a new fuel dock.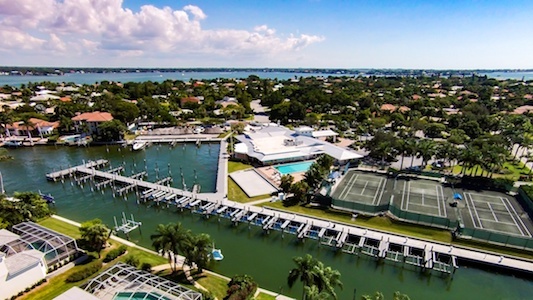 LECOM Park/McKechnie Field Boardwalk
The showpiece of the Pittsburgh Pirates Spring Training camp is McKechnie Field Boardwalk, a Duncan project that required over 22,000 square feet of boardwalk. Located in Bradenton, Florida, McKechnie Field was originally built in 1923, and renamed LECOM Park in 2017. The project included pilings, substructure, and decking to accommodate a left field tiki bar and a right field area designed for large groups. The project, finished in under 100 days, required completion before the Pirates came to Florida for spring training.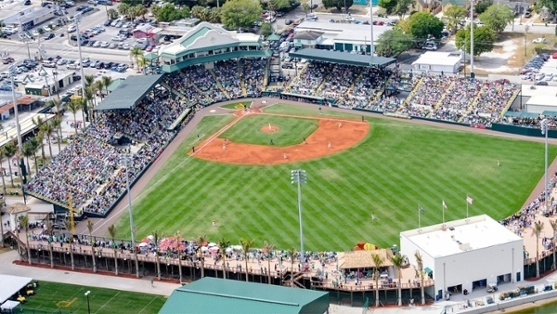 Blackburn Point Park is a 15-acre Sarasota County park with water access including fishing piers, boardwalks, kayak and boat launches. With over 1,500 square feet of docks, the project included the dredging of over 1,000 cubic yards of material. Blackburn Point Park is a stunning asset to the Sarasota County park system, and Duncan is proud to be a part of this project.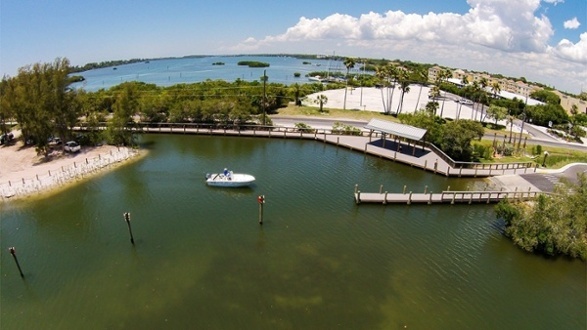 Tidewater Preserve, a private community located in Bradenton on the scenic Manatee River, offers luxury living and a riverfront lifestyle featuring easy access to fishing and kayaking opportunities. The community has a 5,260 square foot marina, with 30 boat slips and accompanying lifts, designed and constructed by Duncan Seawall. Tidewater chose Duncan for expansion of the marina because of their ability to handle every aspect of the project including driving piles, building the substructure, completing docks with composite decking, and all electrical aspects of the marina expansion.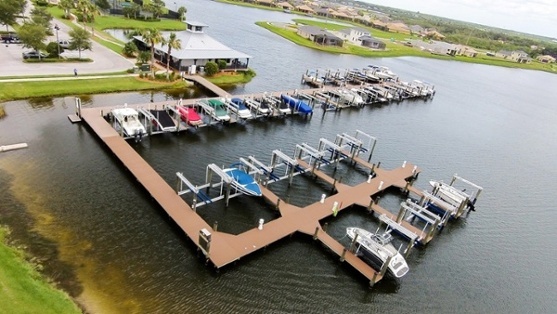 The Historic Bradenton Beach City Pier, located at the north end of Sarasota Bay, offers excellent fishing opportunities and an exceptional view of the bay. The pier has suffered structural damage from storms and hurricanes several times since opening in the late 60's and in August of 2014, the City of Bradenton Beach and Manatee county awarded Duncan the contract for the demolition, removal, and reconstruction of the 10,000 square foot pier and boardwalk. The extensive project included installation of electric, water, fire suppression, and lightning protection, as well as timber piles surrounding the structure to protect it from the nearby mooring field. Duncan Seawall wasn't the low bidder but was determined to be the most risk-free contractor with the experience, equipment, and workforce to complete the project successfully. City officials were not disappointed as Duncan finished the project under budget and ahead of schedule.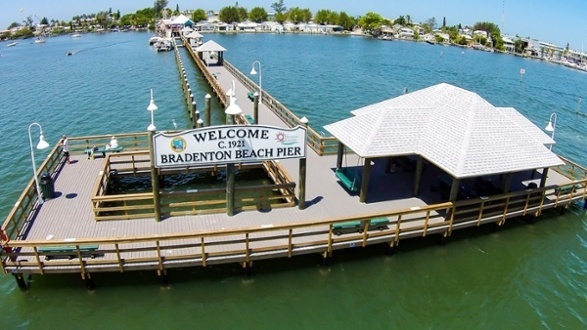 Boca Grande North is a residential community located on Gasparilla Island, a tropical barrier island in southwest Florida. Duncan Seawall demolished and removed the existing structure before constructing new docks. Duncan designed and installed 34 slips with 17 power pedestals, and decking that spans over 7,000 square feet. Duncan installed pilings, substructure, composite decking and railings, and utilities including plumbing and a fire suppression system.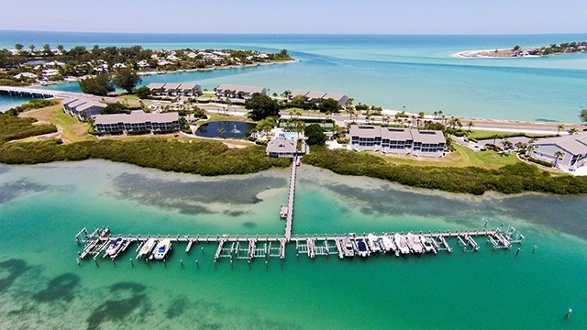 Davis Island Yacht Club, Tampa, FL
Davis Island Yacht Club, located at the south end of Davis Islands in Tampa, is a private yacht club. With over 1000 members, the club features docking capabilities for sailboats and powerboats of all sizes and designs. The Davis Island Yacht Club project included the dredging of over 1100 cubic yards ensuring access to the marina and Duncan constructed floating wood docks and replaced wood mooring pilings at the club.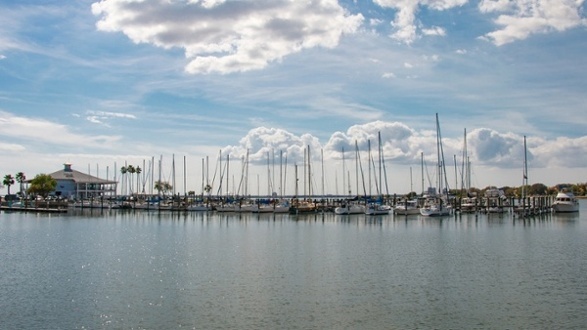 Riviera Dunes Marina, Palmetto, FL
One of southwest Florida's safest and most protected deep-water marinas, Riviera Dunes Marina features over 200 slips capable of docking boats up to 110 feet in length. For this project, Duncan installed concrete and wood mooring pilings, concrete floating docks, and boat lifts capable of lifting from 7000 to 74,000 pounds. Duncan also completed nearly 1.5 miles of rock revetment and dredged over 20,000 cubic yards of material.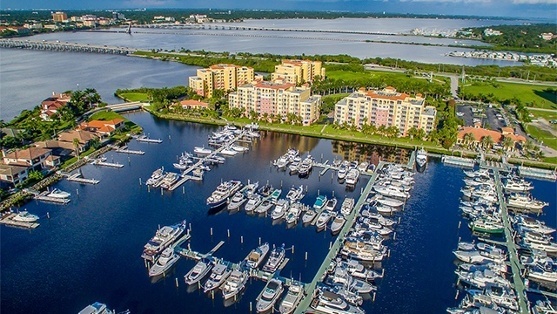 Tampa Bayside Marina, Tampa, FL
Tampa Bayside marina is owned and operated by the City of Tampa and offers complete amenities as well as being near Tampa's various attractions. Duncan Seawall constructed a steel seawall at the marina and concrete floating docks. The project included the installation of foundation pilings for a restaurant, the construction of a forklift pad, and dredging to ensure accessibility.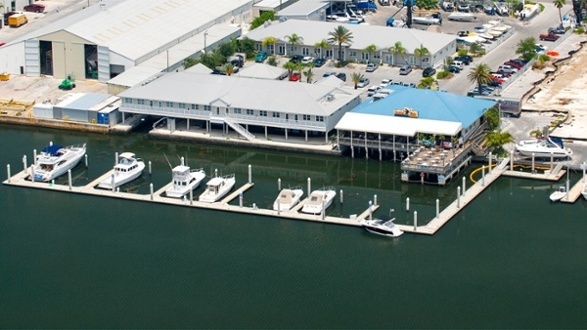 Turtle Cove Marina, Tarpon Springs, FL
Turtle Cove Marina is a protected cove providing quick access to the Gulf waters through deep water, unobstructed canals. Duncan replaced over 1100 feet of concrete seawall and dredged over 1200 cubic yards of material. The project also included the installation of concrete and wood mooring pilings, the construction of wood and concrete fixed docks, and floating aluminum docks.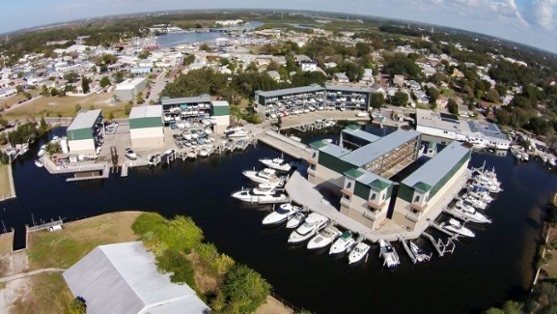 If you're ready to install a seawall on your property or you want to learn more about seawall that could help protect your property, contact us. We'll work with you to learn more about the range of materials and construction methods available to help construct your seawall.